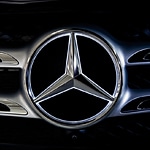 Here at Mercedes-Benz of Fort Wayne we are proud to participate in the Mercedes-Benz Certified Pre-Owned program. This program is a good fit for car buyers in Fort Wayne who want maximum value when buying a used car. A CPO from Mercedes-Benz offers many advantages over a non-certified used model.
Cars chosen for this program are inspected in more than 165 points. This includes all major systems as well as safety features. When a repair is required, a certified service professional is used to perform the work with OEM parts. Mercedes-Benz certified pre-owned cars also come with a vehicle history report.
All Mercedes-Benz CPO models are less than six years old. They also have fewer than 75,000 original miles. In addition to the savings over buying a new model, you will also get comprehensive limited warranty coverage for the Mercedes-Benz model that you choose.